Giorgos Tserionis participates in the 6th Thessaloniki Biennale of Contemporary Art "Ιmagined Homes"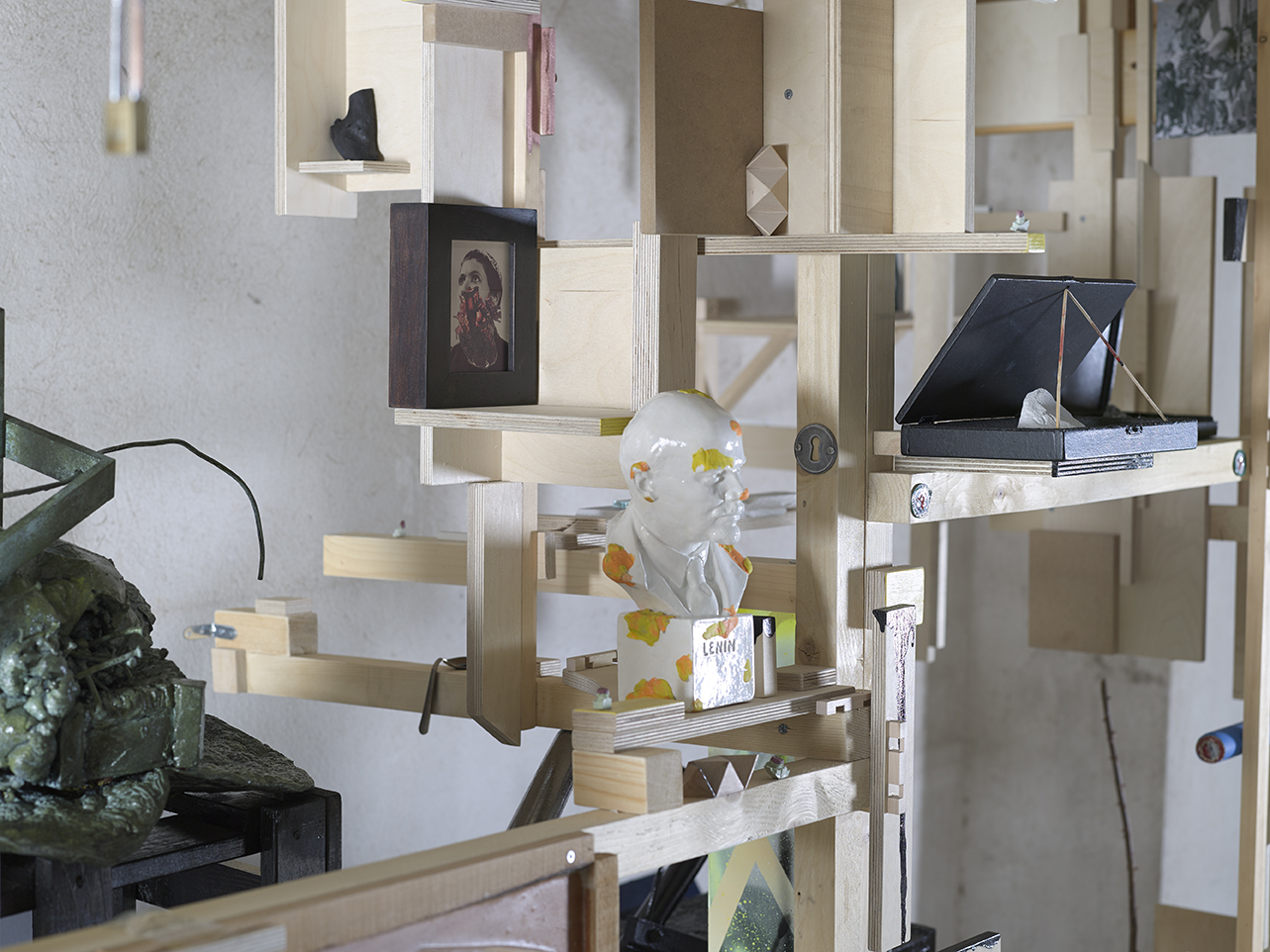 95 artists meet at the 6th Thessaloniki Biennale of Contemporary Art. A journey trip to four continents and 36 countries promises to its guests the 6th Thessaloniki Biennale of Contemporary Art under the title "Imagined Homes", through the works of 95 individual artists and groups participating in this year's main exhibition and performance festival.
The participating artists in the main exhibition are:
Giorgos Alexandridis, Babis Alexiadis, Halil Altindere, Einat Amir, Arushee, Oreet Ashery, Younes Baba-Ali, Dora Belegrinou, Natasa Biza, Eva Borner, Alkis Boutlis, Ascan Breuer, James Βridle, Myriam Chaieb, Bo Choy, Dionisis Christofilogiannis, Raffaella Crispino, Sophie Dubosc, Ahmet Elhan, Alessandra Eramo, Dimitris Fragakis, Alicia Framis, Alexander Glandien, Dylan Graham, Chaja Hertog & Nir Nadler, Paolo Incarnato, Dzamil Kamanger & Kalle Hamm, Reysi Kamhi, Akis Karanos, Fotini Kariotaki, Norayr Kasper, Sharlene Khan, Peggy Kliafa, Gustav Klucis, Panos Kompis, Mikko Kuorinki, Sotiris Lioukras, El Lizzitzky, Andreas Lolis, Orly Maiberg, Kazimir Malevich, Panos Mattheou, Oleg Mavrommati & Boryana Rossa, Agnes Meyer-Brandis, Vladimir Miladinović, Sherry Millner & Ernie Larsen, Marina Naprushkina, Kristian Nemeth, Pavlos Nikolakopoulos, Fotini Papahatzi, Nefeli Papadimouli, Eva Papamargariti, Kostas Pappas, Kosmas Pavlidis, Martha Rosler, Xenis Sachinis, Deniz Sağdıç, Mark Salvatus, Sermin Sherif, Walter Solon, Efi Spyrou, Tatiana Stadnichenko, Stefania Strouza, Constantinos Taliotis, Dimitris Tataris, The Kingdoms of Elgaland-Vargaland, Antigoni Tsagkaropoulou, Giorgos Tserionis, Andri Tsiouti - Michalis Charalambous - Giorgos Stylianou - Stefanos Papadas, Stefanos Tsivopoulos, Mona Vatamanu & Florin Tudor, Marian Wijnvoord, Ino Varvariti, Loukas Venetoulias, Babis Venetopoulos, Arseny Zhilyaev.
http://biennale6.thessalonikibiennale.gr/